Behavioral Health
Employing an informed trauma approach to enhance patient well-being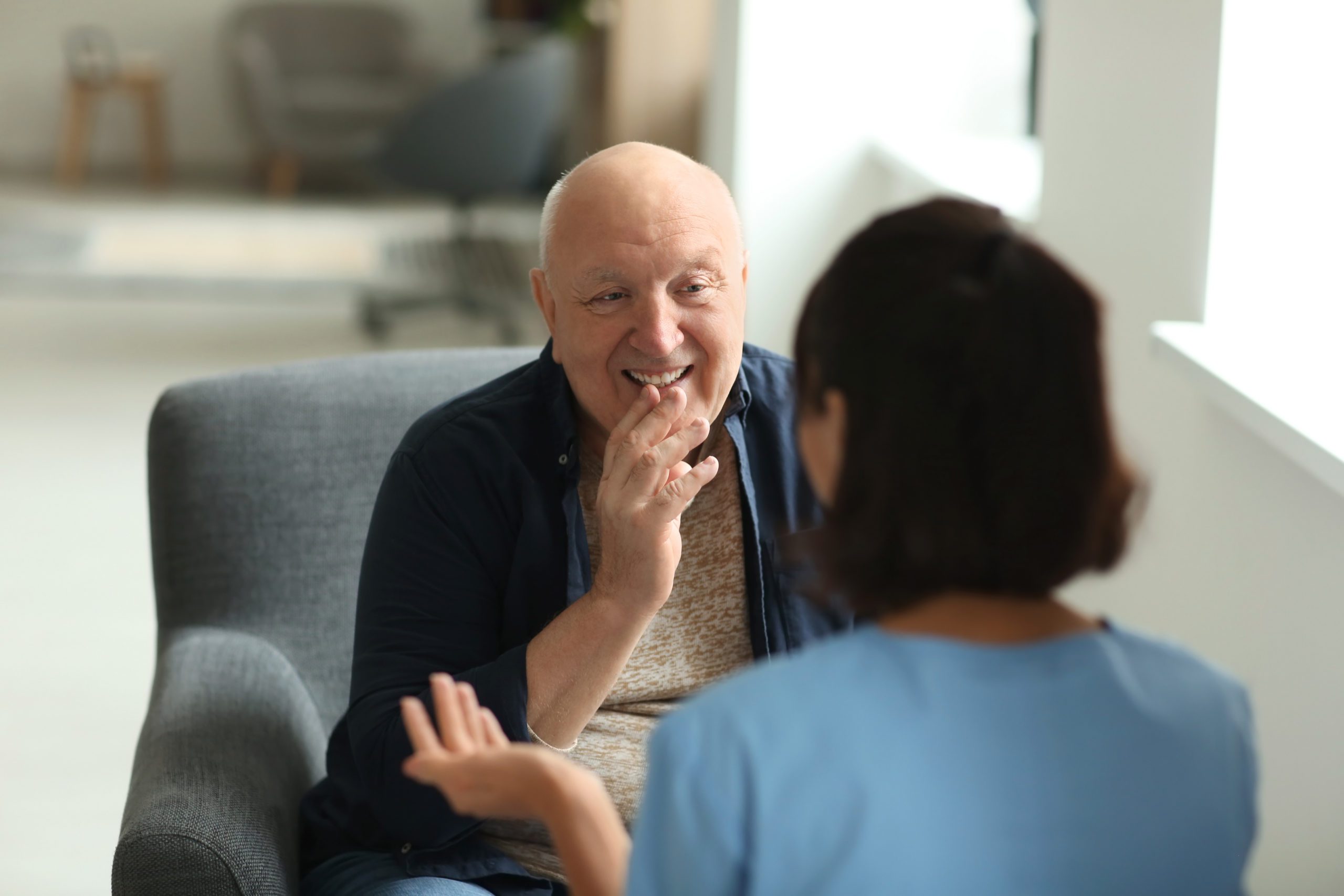 Behavioral Health
Valor Healthcare utilizes a professional consultative approach driven by clinical data to address behavioral health, substance abuse, and comorbid conditions. We provide trauma informed and person-centered care and offer a variety of treatment modalities and evidence based therapeutic approaches. These therapies are designed to meet the individualized needs of the patriots we serve. This includes case management, crisis intervention, primary care behavioral health, psychiatry, and therapy services. Behavioral healthcare is delivered both face to face or via telehealth allowing Valor to provide premier services to anyone, anywhere.
Valor providers are driven to be the very best and are continually advancing their knowledge base. Valor offers an extensive array of evidence-based therapy interventions designed to meet the needs of those they serve. Here are some of the evidence-based interventions provided in our clinics:
Acceptance and Commitment Therapy (ACT)
Cognitive Behavioral Therapy (CBT)
Cognitive Processing Therapy (CPT)
Dialectical Behavioral Therapy (DBT)
Exposure Therapy
Eye Movement Desensitivization and Reprocessing (EMDR)
Family Psycho-Education (FPE)
Functional Family Therapy
Motivational Interviewing
Seeking Safety
Focused On Eliminating Death from Suicide
With increased environmental and societal pressures, the need for behavioral healthcare is unprecedented. According to the Centers for Disease Control, suicide is the 2nd leading cause of death for those aged 10-34 and the 10th leading cause of death for all ages in the United States, with someone dying by suicide every 11 minutes. Valor believes that even one death by suicide is too many. This is why, in 2021, Valor Healthcare committed to implementing zero suicide policies and practices. This approach has been empirically proven to significantly reduce suicide attempts and deaths with the goal of eliminating them. Valor will adopt all zero suicide policies and procedures by 2024.
Valor Earns Bell Seal for Workplace Mental Health
The Bell Seal for Workplace Mental Health is a distinction awarded by Mental Health America (MHA) to companies that meet mentally healthy workplace standards. Valor Healthcare's status as a Platinum Bell Seal-certified organization demonstrates our outstanding commitment to employee mental health and well-being.
Nicole Lawson, Ph.D | National Director of Behavioral Health
"Behavioral health is essential to our wellbeing. Walking with people through the best and worst of themselves is the privilege and honor of a lifetime. I am grateful for the opportunity to work at Valor and use my experience to improve the lives of veterans and patriots on a national Scale."
Preventing Substance Dependency Through Enhanced Screening
Valor teamed up with Ameritox to launch to determine if medical monitoring enhancements could improve patient adherence versus the existing urine screening tool.
Read Our White Paper