Outpatient Clinic Operations
Patient-centered medical home with an integrated whole health approach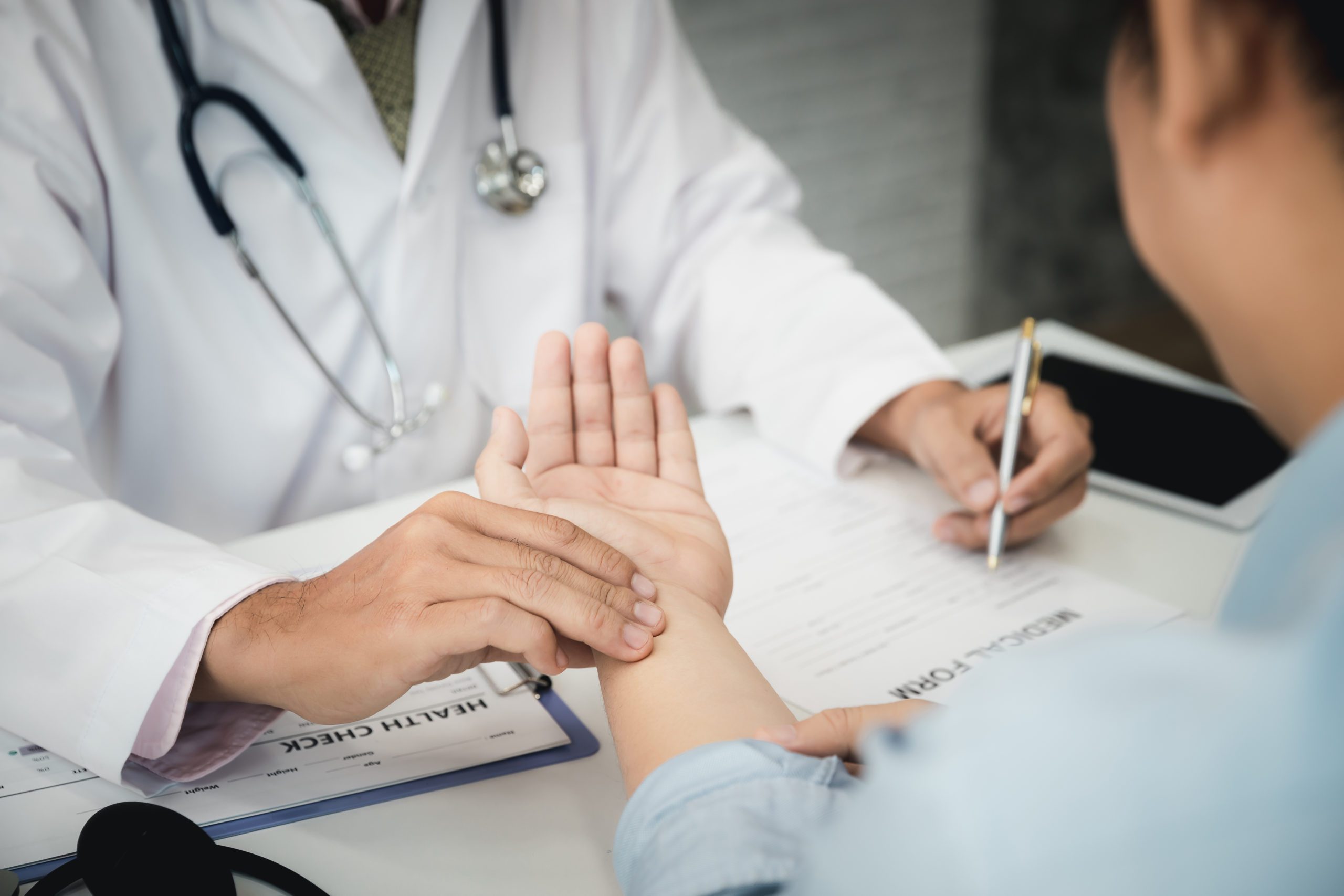 Outpatient Clinic Operations
From primary care to chronic disease management, our outpatient clinic operations services are as varied as the government agencies and employers we call partners.
Primary Care
Geriatrics
Chronic Disease Management
Behavioral Health
Physical Exams
Immunizations
Telemedicine
Multi-specialty Care
Substance Dependance
Laboratory Services
Radiology Services
Travel Medicine
Occupational Health
Preventive Medicine
Pre-employment
Pharma Specialists
Urgent & Injury Care
Key Metrics for VA CBOCs
Our primary goal at Valor is to improve patient care and outcomes. In 2020, Valor Healthcare's focus resulted in an improvement in composite scores. Valor-run VA CBOCs outperformed the VA National Average on nearly every health indicator.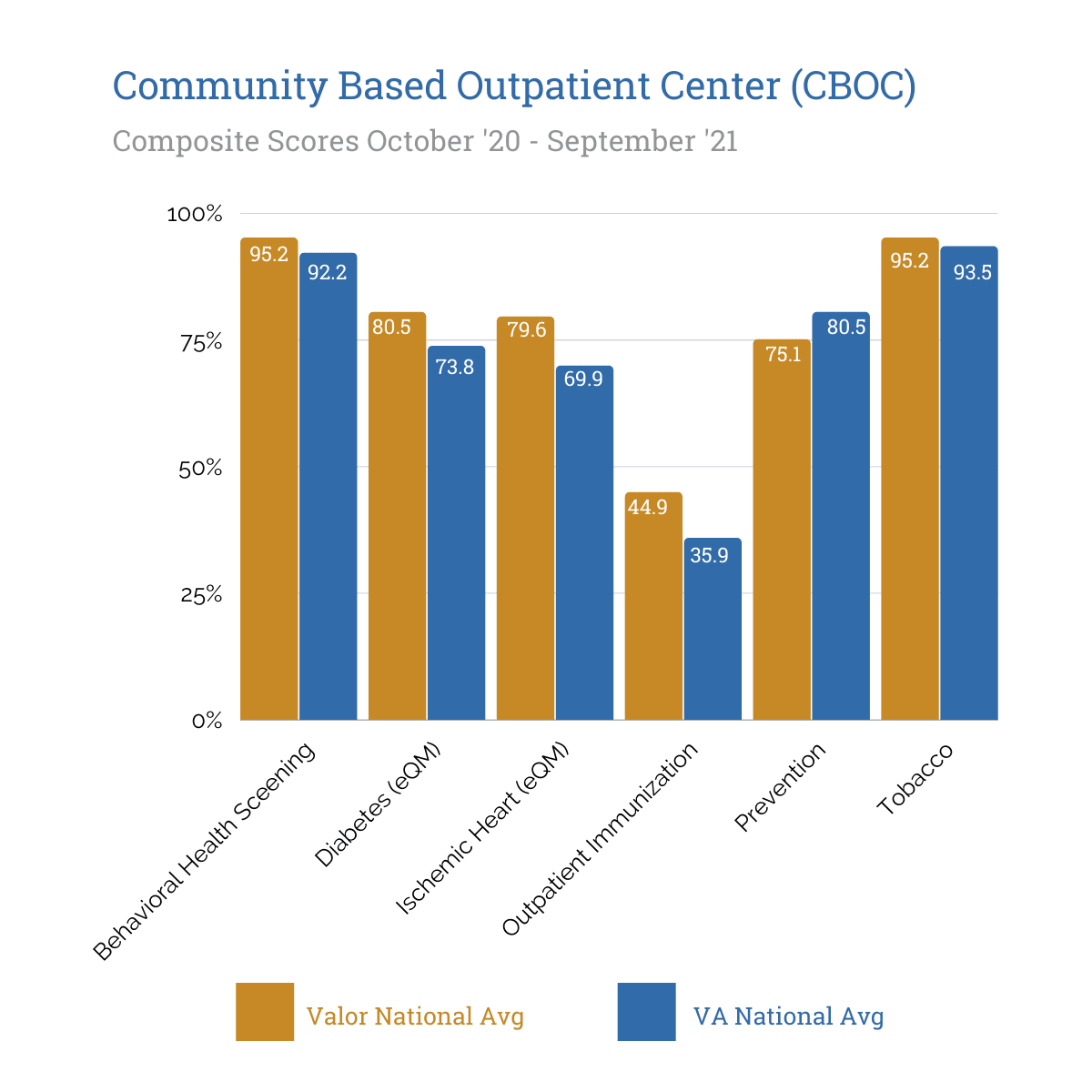 Preventing Substance Dependency Through Enhanced Screening
Valor teamed up with Ameritox to launch to determine if medical monitoring enhancements could improve patient adherence versus the existing urine screening tool.
Read Our White Paper