Be a Patriot. Serve a Patriot.
Valor Healthcare, Inc. is the largest and most experienced provider of contract Community Based Outpatient Clinics to the U.S. Department of Veterans Affairs. Established in 2004, Valor Healthcare now operates more than 50 Community Based Outpatient Clinics across the United States.
While we're proud of our affiliation with the U.S. Department of Veteran Affairs, we feel so strongly about our approach to healthcare delivery that we've recently expanded our services to additional agencies and organizations affiliated with the U.S. government. It's our belief that patriots walk among us every day in all forms and fashions—including those with both military and civilian backgrounds—and we want to do our part to ensure these people receive the care they deserve. But we need the right type of employees to make that happen.
Apply Now
Veteran-Led and Valor Strong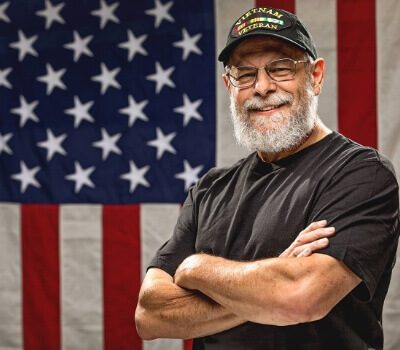 Our management team has more than 100 years of combined experience in the VA healthcare system, including physician and nurse executives who have cared for Veterans in many of our clinics.
Our Veteran Outreach Program is led by Veterans with extensive experience in the VA healthcare system.
Valor Healthcare clinics are designed to protect the security, privacy and dignity of our patients. Our systems are fully integrated to meet the data requirements of the VA's electronic medical records system.
Ready to Join our Team?
We are currently recruiting healthcare heroes that want to provide world-class care to world-class people. Our employees come to work every day with a mission to live out our values to the fullest, serving patients in a manner befitting of our collective belief to be:
Devoted in our service
Selfless in our hearts
Trustworthy in our actions
Dedicated to diversity
Courageous in our character
United in our effort
148 of 148 Jobs Opportunities
Sorry, no jobs matched your criteria.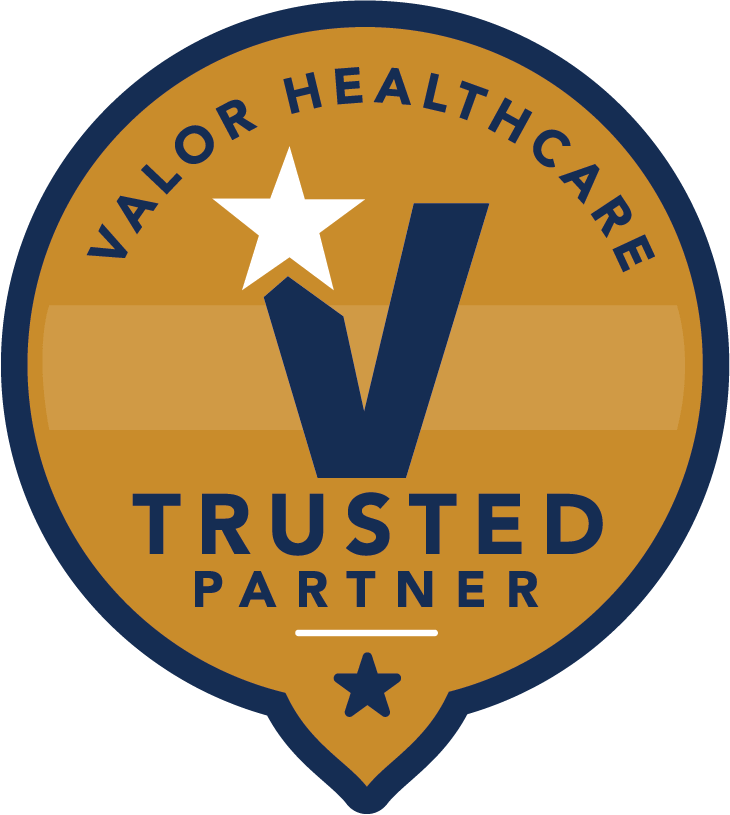 FREQUENTLY ASKED QUESTIONS
Why are we different?
We offer primary care and mental health services for our military heroes. As a member of Valor Healthcare, you will be a part of a team-oriented, patient-focused practice with one common goal—to deliver Veterans an outstanding patient experience and excellent health outcomes. In addition, you will not have a call or weekend schedule. Leadership empowers our team with the luxury of independence and continual support to assist in the day-to-day operations.
Are there leadership and career advancement opportunities with Valor Healthcare?
Yes, our Chief Medical Officer started as a medical director in one of our clinics. Valor Healthcare is always seeking visionaries to help us better serve those who served our country.
What benefits do we offer?
We offer a comprehensive benefits package that includes medical, dental, vision, short/long term disability insurance, matching 401(k), and up to 8 weeks of paid time off each year.
What does a typical workday look like with Valor Healthcare?
Our colleagues provide primary care services to Veterans enrolled in VA Healthcare, focusing on chronic disease management. Our "patient first" philosophy is complemented by a completely paperless system utilizing proprietary electronic medical records software. Since there is no call or weekend schedule, your "days off" are your days off. We believe in a "work-life balance" that enables our colleagues to have time to pursue their passions outside of work.